Food banks are considered an essential service, which is why we are taking extra precautions to keep our clients, volunteers and staff safe.

Increased Accessibility and Safety
If you are experiencing
food insecurity
during the pandemic, we are here to help. We have waived the usual income threshold to receive support, and anyone may register (phone registrations only). These temporary registrations will be reviewed at regular intervals to determine the need for support.
To maintain social distancing, we are taking registrations by phone only:
604-466-3663
(FOOD) ext. 206 (Maple Ridge) or
604-460-4619
(Pitt Meadows).
We have implemented an optional drive-through (Maple Ridge location only) to allow for better social distancing among clients, and between clients and our volunteers.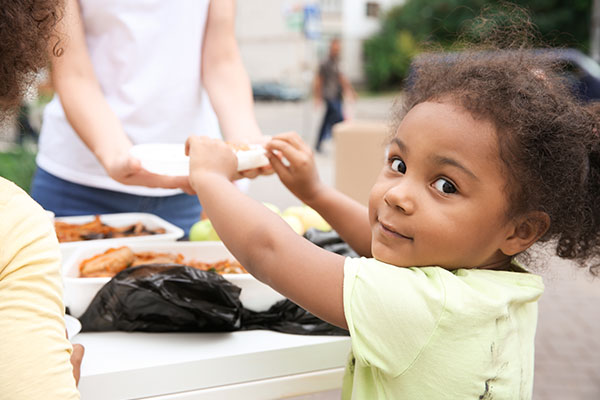 To maintain social distancing while providing client services, we have had to reduce the number of people permitted in the building. As an essential service, we are doing everything possible to avoid potential exposure to the virus – and the shutdown that would be required.
Unfortunately, this means fewer volunteers at this time. We hope to open our doors again to the many volunteers that it takes to keep Friends in Need Food Bank running smoothly. The best way you can help now is by donating non-perishable foods and/or cash. As the pandemic continues, more people are finding themselves in need. Please donate now.
If you want to make an impact, why not organize or take part in a neighbourhood food drive? Contact us to get started.
When you make a monetary donation, you are empowering us to buy exactly what we need, when we need it. We are also often able to buy products in bulk
or at a discount, making your donation stretch even further. You can donate online or at the grocery store checkout using the BC Coupons.